Preparation time

10 mins

Cooking time

5 mins

Difficulty

Serves

6 people
Posted by

Posted on

15/05/2018
250 g

250 g

100 g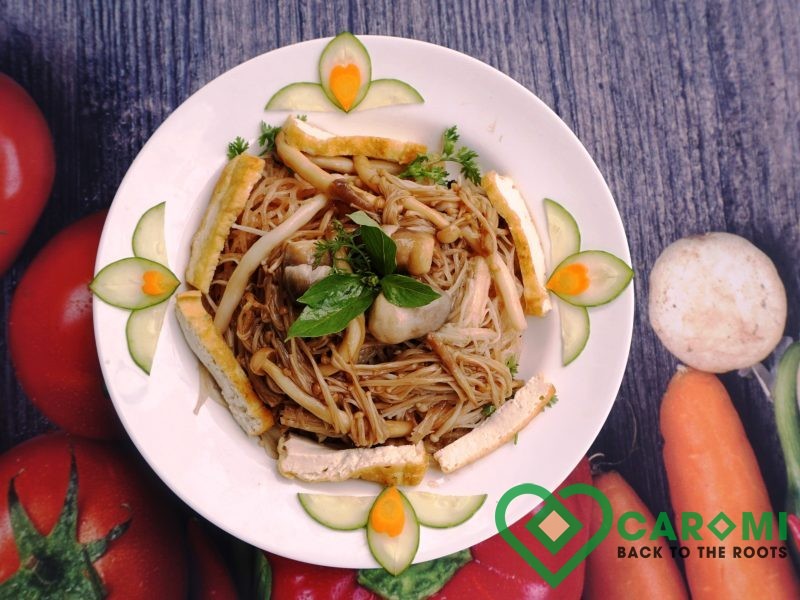 Prepare: Wash all ingredients - crush leek, soak mushrooms in salt water, peel cucumber and slice in thin pieces. Break cassava noodle in bite-sized chunks, soak in clear water for 5 minutes and drain in 2 minutes.

Heat the oil, let crushed leek and still till it's fragrant, put mushroom inside, season with 1 tbsp dark soy sauce, 1 tsp salt, sugar, seasoning powder and cook till mushroom is ripe

Mix mushroom, cassava noodle, sliced cucumber, vegetables, season if you like and enjoy.